PRIDE RACING SPIRAL V2 STAINLESS
A sprocket designed for use in BMX RACE. It is a Stainless Steel COG that resists very well to the chain friction in the long term. This sprocket has a standard Shimano mounting, fitting all Shimano driver splines. Its 5mm wide contact surface avoids marking the aluminium driver body. Compatible with 1/2 - 3/32" chains, the standard for BMX RACE use. Reverse design allows for perfect alignment of your chain. An Antidrop toothing that keeps the chain correctly aligned without the risk of derailing.
IN DETAIL :
Material: Stainless Steel
Reverse design to prevent derailment
Width of bearing surface: 5mm
Chain compatibility: 1/2 - 3/32
Binding compatible: Standard Shimano
Available teeth: 14T - 15T - 16T - 17T - 18T
Weight: 60g (17T)

TECHNICAL TIPS
With a Pride Racing configuration, namely :
Vortex 24 V2 crankset / COG Spiral V2 / Control hubs
Pride Racing offers a precise adjustment to have a perfectly straight chain line. With this diagram, you can adjust the location of your COG on your hub to have a chain line as straight as possible. These calculations are made at the French brand's design office to offer you the most optimized transmission possible.
Having a Pride Racing configuration with a 44.0 chain line - It is recommended to place your COG at this precise location to obtain an optimal chain line. Using a caliper or ruler, you can adjust your placement using the spacers provided with the rear hub.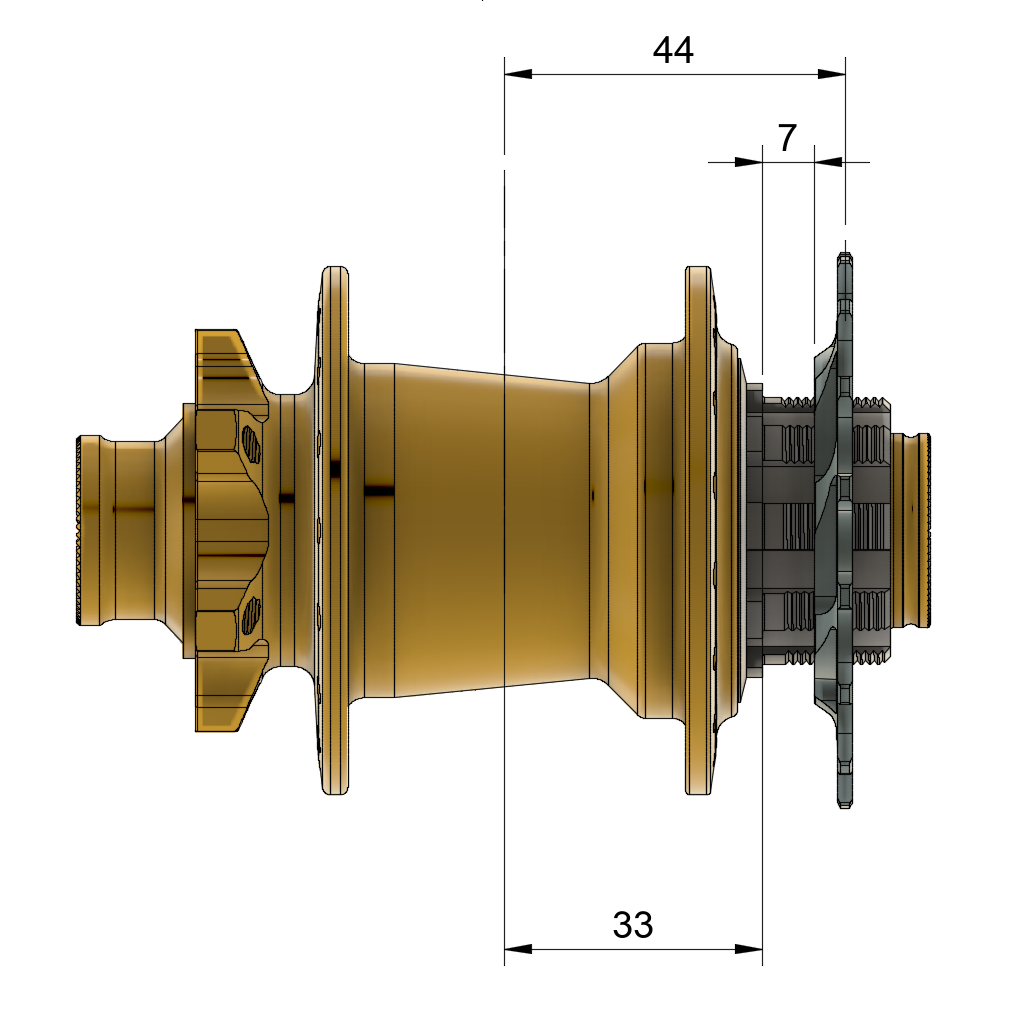 TYPE

Gear

COLOR

CHROME

MATERIAL

STAINLESS

WEIGHT

60g in 17T
Customers who bought this product also bought: